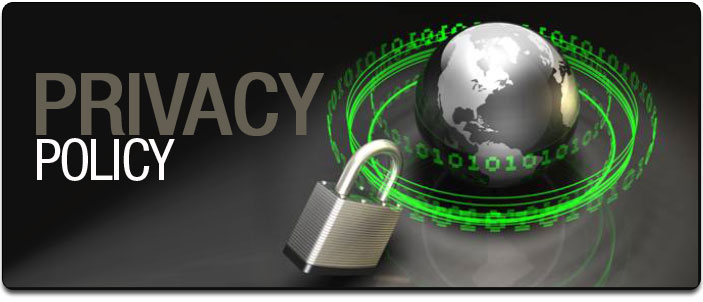 Privacy Policy
Returns, Changes and Cancellations
We strive to guarantee 100% satisfaction. Before returning any product please first call Customer Service at 1-866-348-6414 for return instructions. We will replace any incorrect or damaged product by re-shipping the product at no cost or offering a refund. Please notify My Dealer Supply immediately if you decide to change or cancel your order. If the order has already been shipped and is in transit, you may be responsible for shipping costs. If the product received is damaged or defective, please keep all packing materials and shipping label, and contact My Dealer Supply immediately to file a claim. Unauthorized returns may be refused.

Products can be returned within 30 days of purchase and must be in resaleable condition. Damaged or defective products may be returned for a full refund. Products returned after 30 days of the purchase date will be subject to a 15% restocking fee.
Sales Tax
State sales tax will be only applied to orders shipped to Virginia.
Warranties
Certain products are covered by manufacturer's warranties and subject to their terms. No other warranties are expressed or implied. My Dealer Supply makes no representation or warranties as to legal effect or consequences of any of the automotive business forms we sell.
PRIVACY POLICY
This Privacy Policy explains the collection, use, and disclosure of "personal information" by My Dealer Supply., a Centreville, Virginia Corporation, with its principal place of business at P.O. Box 231870 Centreville, VA, 20120, USA, and the websites that My Dealer Supply. operates at https://www.mydealersupply.com/ ("Websites"). Any "personal information" that My Dealer Supply. collects via our web site is handled in accordance with our Privacy Policy. As used in this policy, "personal information" means information that would allow a party to identify you, such as, for example, your name, address, telephone number or email address.
Personal information we collect:
We collect personal information in the following ways: (1) when you fill in and submit an order on our website (2) when you send payment via US postal mail or use a credit card (3) when you contact us by either telephone or email (4) when you provide us with your information to be authorized to conduct business and perform transactions with My Dealer Supply.
What we do with the personal information we collect:
We use the personal information you provide to us to maintain our customer databases and as part of doing normal business. We will never sell your personal information to any third party. Your personal information is only used internally as part of the our normal business process and to notify customers via email of special offers or changes in our business practices.
Non-personal browsing and site usage information that we collect:
When you use the Website, our servers (which may be hosted by a third party service provider) may collect information indirectly and automatically (through, for example, the use of your "IP address") about your activities while visiting the Website, including the web pages you view and the times you view them and information about the browser you are using. We do not link browsing information to the personal information you submit to us; we use this browsing information for internal purposes such as to help understand how the Website is being used and to improve it, and for systems administration purposes. An IP address is a number that is automatically assigned to your computer when you use the Internet. In some cases your IP address stays the same from browser session to browser session; but if you use a consumer Internet access provider, your IP address probably varies from session to session.
The disclosures we may make of personal information:
In general, it is not My Dealer Supplies practice to disclose personal information to third parties. We may share personal information in two instances.
Firstly, My Dealer Supply may share personal information with our shippers or suppliers in order to maintain, enhance, or add to the functionality of the Website. Secondly, we may share personal information with third parties such as the government or other entities when required to by law or as required by court order.
The security of personal information collected via the Websites:
My Dealer Supply. has implemented reasonable measures to protect against unauthorized access to and unlawful interception or processing of personal information that My Dealer Supply. stores and controls. However, no website can fully eliminate security risks. Third parties may circumvent our security measures to unlawfully intercept or access transmissions or private communications. We will post a reasonably prominent notice to the Website if we learn that any such security breach occurs.
Terms of Use
The terms of use set forth below apply to your use of My Dealer Supply's (doing business as My Dealer Supply) website. By using this website, you have agreed to all said terms. The right to use this website is personal and is not transferable to any other person or entity.
All materials contained on this website are Copyright to My Dealer Supply. dba My Dealer Supply and are not authorized for use, copy or distribution by any persons unless permission is clearly stated by My Dealer Supply.
My Dealer Supply limits the liabilities of information or content on this website. Under no circumstances shall the site owner or publisher be liable under any theory or recovery, at law or in equity, for any damages, including without limitation, special, direct, incidental, consequential or punitive damages (including, but not limited to loss of use or lost profits), arising out of or in any manner connected with the use of information or services, or the failure to provide information or services, from the website. This website may contain technical inaccuracies or typographical errors. Changes are made periodically to the information and/or graphics on this website and are provided on a strictly "as is" basis.
My Dealer Supply. reserves the right to change these terms at any time. If you have any questions regarding these terms of use, please contact us online or direct at 866-348-6414
We hope this Policy Statement clarifies our procedures regarding your personal information and Terms of Use. My Dealer Supply. may revise this Policy Statement at any time by updating this posting.